Hole in
the Wall
Barbecue
Downtown Seattle
since 1989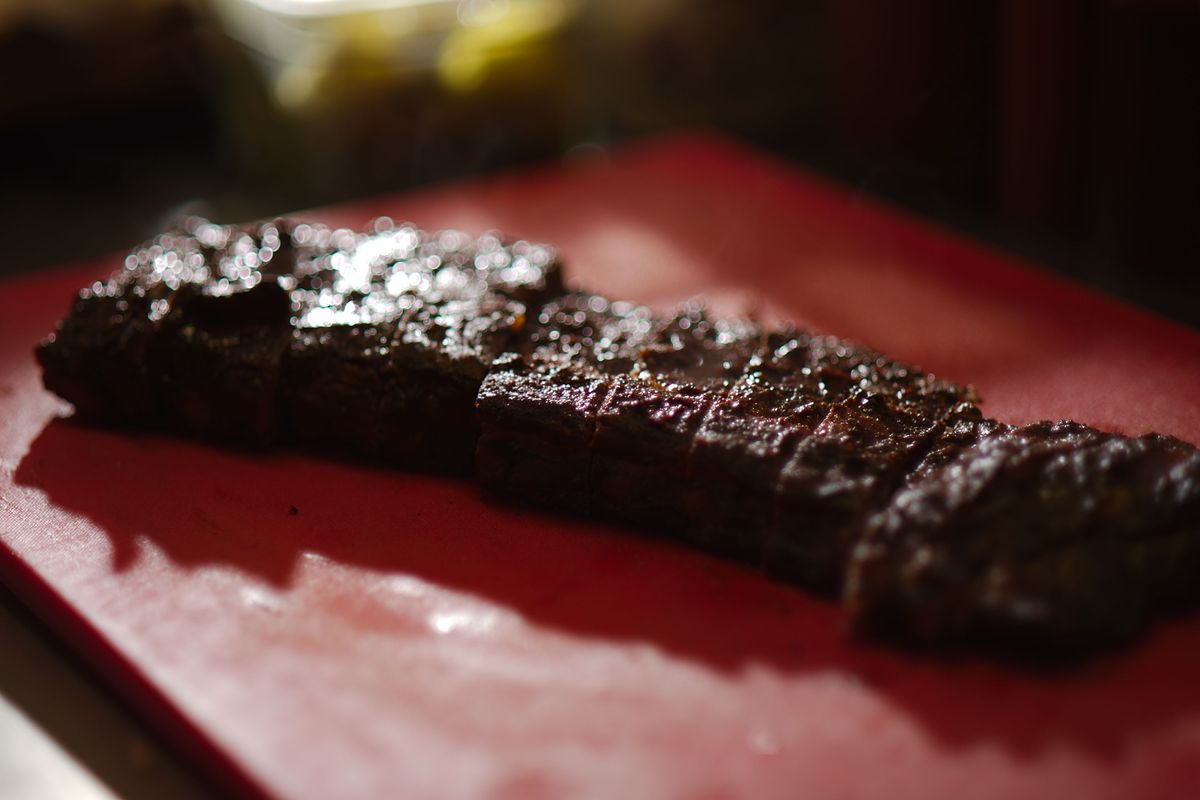 CHUCK'S
HOLE IN THE WALL
Legendary pitmaster Chuck Forsyth founded Hole in the Wall Barbecue in 1989 after many triumphant years of competing in barbecue and chili cook-offs. Chuck's legacy lives on today, as Hole in the Wall approaches 30 years of serving BBQ on James St. in Downtown Seattle.
Still a family establishment, John and Diane Forsyth have perfected and preserved Chuck's original recipes, as well as the no-frills, down-home, finger-licking BBQ joint experience.
Located near the business district and Pioneer Square, Hole in the Wall Barbecue serves lunch Monday through Friday.
Our meats are thoughtfully sourced, carefully hand-trimmed, and expertly seasoned before being smoked low and slow for up to 16 hours on site. Try the renowned beef brisket; fresh out of the smoker and hand-sliced to order.
Come early on Thursdays and Fridays if you want to get your hands on some of our St. Louis-style pork ribs; dry-rubbed and served with sauce for dipping, you're going to need some extra napkins.
We have crafted the perfect complement to our quality meats; our Bullwhacker BBQ sauce. The secret recipe is prepared fresh everyday, and you can get it mild, medium, or hot. Ask for your meal "wet" if you need an extra dollop of goodness. Bottles are also available in store for purchase.
The chili that started it all: thick, rich, and spicy, Chuck's Railroad Chili won championships on the cook-off circuit for years before Hole in the Wall was established, and we are still serving that award-winning recipe today.
CATERING
We offer a delivery catering service, complete with tender, smoked meats served hot, plus an array of our excellent classic BBQ accompaniments. Our BBQ buffet is affordable and flexible to suit your needs. Vegetarian options available.